Latest PSMS News
Fall "Hildegard Hendrickson ID Clinics" are done for the season.
Thank you to all who participated!
Featured Content
Spore Prints is the monthly newsletter of PSMS containing announcements of coming events and speakers, plus a variety of tidbits, trivia, recipes, and research developments.
Spore Prints Archive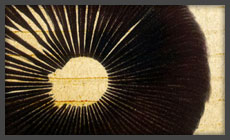 Washington state is divided into numerous federal, state, local and Native American jurisdictions. Learn the proper rules for each jurisdiction.
Harvesting Information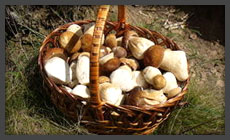 Upcoming Events
Tuesday, February 13, 2018 - 7:30pm
PSMS Monthly Meeting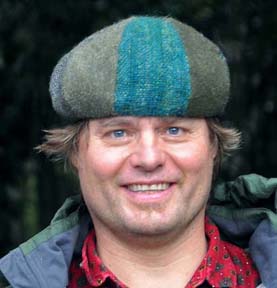 Daniel Winkler - Stunning Stinkhorns, a Valentine's Day Special
Doors open at 6:30 pm at the Center for Urban Horticulture. Come early and bring any mushrooms you want identified!
Stinkhorns are in a class on their own. Unique, very diverse, often perplexing structures arise out of an egg in only a few hours. Colorful, weird, filigree and sometimes suggestive structures are crowned by a sticky, stinky slime, insects seem to regard as sublime! The eggs of many species are regarded as edible and are known in Germany as "Hexen-Eier" (witch egg). In China, the porous stems of the Cross-dressing stinkhorn aka Veiled stinkhorn (Ph. indusiatus) are sought after soup center pieces. In the old world, Phallus impudicus was associate with the devil, and the common name in the Bolivian Amazon is "Pene del diabolo", the devil's phallus. In Victorian England maidens were protected from exposure to this fungus. However, in this presentation we will delicately celebrate their outrageous appearance and their evolutionary trajectory. Recent DNA studies are clearing up relationships of the members of the Phallales and offer clarity to their taxonomy.
Daniel is the author of field guides to Edible Mushrooms of the Pacific Northwest and California (both Harbour Publishing, 2011 and 2012) and Amazon Mushrooms (2014, co-authored). He grew up collecting and eating wild mushrooms in the Alps and has been foraging since over 20 years in the PNW and beyond, sharing his enthusiasm as a mushroom educator, guide and as PSMS vice-president. In his presentations he is combining his stunning photography with an often funny blend of entertaining stories and scientific information; he likes to refer to as "edutainment". Having been in love with mushrooms since early childhood Daniel managed to bend his career as an ecologist and geographer focused on High Asia towards researching mushrooms and rural income in Tibet. His Cordyceps research has been featured in The Economist, National Geographic, NYT, WSJ, NPR, BBC etc. In the last decade Daniel started exploring neotropical fungi. With his travel agency MushRoaming Daniel is organizing mushroom focused eco-tours to Tibet, the Amazon, Colombia, the Alps and mushroom events in the Pacific Northwest since 2007. [www.mushroaming.com].