Latest PSMS News
Spring "Hildegard Hendrickson ID Clinics" are now in session!
Click here
for more info.
Mushroom MAYnia coming back to CUH May 21!
Family Fungi Fun! Mushroom MAYnia showcases safe cultivation, hunting and harvesting methods and arts and crafts all created from our fungi friends. Educational and fun for the whole family, including foraging tips, cultivation information, nature walks, mushroom talks, truffle flavored popcorn and fungi crafts! More info here.
$5 per family, $3 per individual. Sunday May 21th, 10am to 4pm at the Center for Urban Horticulture, 3501 NE 41st St, Seattle.
Featured Content
Spore Prints is the monthly newsletter of PSMS containing announcements of coming events and speakers, plus a variety of tidbits, trivia, recipes, and research developments.
Spore Prints Archive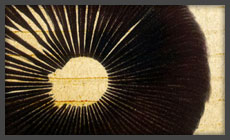 Washington state is divided into numerous federal, state, local and Native American jurisdictions. Learn the proper rules for each jurisdiction.
Harvesting Information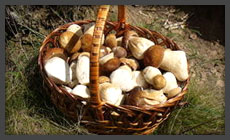 Upcoming Events
Tuesday, May 9, 2017 - 7:30pm
PSMS Monthly Meeting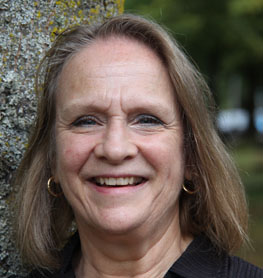 The Fascinating World of Lichens
Doors open at 6:30 pm at the Center for Urban Horticulture. Come early and bring any mushrooms you want identified!
Lichens are a vital yet overlooked part of forest and urban ecology. They can tell us much about the health of our local environment, from the shores of Puget Sound and lakes to the alpine areas of the Cascade and Olympic Mountains. Lichens have been monitored by the forest service for evaluating forest health and air quality and are now being considered for their importance in rangeland areas, along with other biotic crusts on soil. These symbiotic organisms play a major role in nitrogen and carbon fixation as well as mineral cycling. The ecological study of lichens is becoming more essential in our understanding of how to manage terrestrial ecosystems.
Dr. Katherine Glew will explain what they are, how they grow and the common types found in our urban and wild habitats. Lichens, a relationship between a fungus and a green algae or blue-green bacteria, can help us evaluate the air quality of our environment and the health of our plants.
Katherine Glew, Ph.D. is Associate Curator of lichens at the University of Washington Herbarium, where she curates historic collections and processes lichens collected from the Pacific Northwest, Europe, Japan and the Russian Far East. Her research interests include alpine lichen community structure in Washington and island ecosystems. During the summers of 2001 and 2003, Katherine joined Ted Pietsch from the University of Washington in the International Sakhalin Island Project (ISIP) to study the lichen biodiversity of temperate regions from the Russian Far East. The results are part of a larger floristic and faunal study, including researchers from the Russian Far East Institute and Japanese universities. In 2000 and 2001, Katherine curated the lichen collection at the Field Museum of Natural History in Chicago.
Katherine has studied lichens in the Pacific Northwest and around the world for the past 40 years. Currently she is offering a lichen workshop at the Cedar River Watershed on June 11, 2017.
Katherine has a BA in biology, an M.Ed. in environmental curriculum and instruction and a Biology Ph.D. in alpine lichen ecology from the University of Washington.