Latest PSMS News
Spring 2019 "Hildegard Hendrickson ID Clinics" are done for the season.
Thank you and see you in the fall!
Featured Content
Spore Prints is the monthly newsletter of PSMS containing announcements of coming events and speakers, plus a variety of tidbits, trivia, recipes, and research developments.
Spore Prints Archive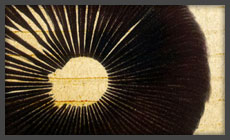 Washington state is divided into numerous federal, state, local and Native American jurisdictions. Learn the proper rules for each jurisdiction.
Harvesting Information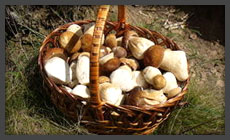 Upcoming Events
Tuesday, June 11, 2019 - 7:30pm
PSMS Monthly Meeting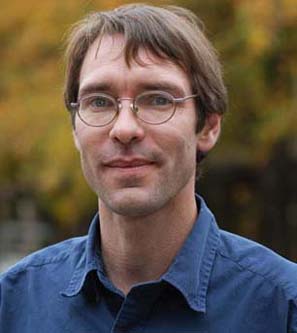 Todd Osmundson - Burning questions: Exploring the biology of burn morels in the field and laboratory
Doors open at 6:30 pm at the Center for Urban Horticulture. Come early and bring any mushrooms you want identified!
Burn morels are North American native species that fruit prolifically in the year following a forest fire. Many questions about their biology remain, including which species are found where, which species occur in the second post-fire and beyond, whether these species also occur in unburned ("natural") forests, how the morphs recognized by commercial harvesters ("grays," "greens," "pinks," etc.) correspond to species recognized by genetic studies and why they produce such massive numbers of mushrooms. In this presentation, Todd will discuss how we are using field biology and genomic science to understand burn morels, and how collaboration with a network of collectors and students is essential to these studies.
Todd Osmundson is a member of the biology faculty at the University of Wisconsin-La Crosse who studies fungal diversity using field and laboratory approaches. Some of the topics currently studied in his lab include fungal diversity of the island of Moorea, French Polynesia, genomic features of fire-associated morel mushrooms, tracking the invasion history of the golden oyster mushroom, taxonomy/classification of Tylopilus and other boletes and using DNA sequencing to understand mushroom diversity in the Driftless Region. His lab is one of three labs conducting DNA sequencing for the initial phase of the North American Mycoflora Project. Prior to coming to UW-L, Todd earned a Masters degree studying alpine Laccaria with Dr. Cathy Cripps at Montana State University and a Ph.D. studying bolete taxonomy and evolution with Dr. Roy Halling at Columbia University / New York Botanical Garden and worked on fungal diversity and forest pathology as a postdoctoral researcher with Dr. Matteo Garbelotto at the University of California-Berkeley.