Latest PSMS News
FALL "Hildegard Hendrickson ID Clinics" are finished for the season. See you next spring!
Click here
for more info.
Featured Content
Spore Prints is the monthly newsletter of PSMS containing announcements of coming events and speakers, plus a variety of tidbits, trivia, recipes, and research developments.
Spore Prints Archive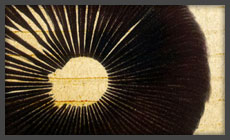 Washington state is divided into numerous federal, state, local and Native American jurisdictions. Learn the proper rules for each jurisdiction.
Harvesting Information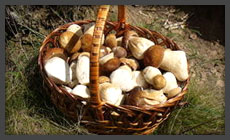 Upcoming Events
Tuesday, Dec. 11, 2018 - 6:30pm
PSMS Holiday Extravaganza
Special members only holiday social potluck!
Doors open at 6:30 pm at the Center for Urban Horticulture.
Since the mushroom fruitings are waning, this is a perfect time to share stories from this year and spend some fun time with your fellow PSMS members! Please join us on Tuesday, 11th December at the annual PSMS Holiday Extravaganza for great company, door prizes, a fun edible art competition, appetizers and desserts. Peruse your personal recipes and bring a favorite holiday finger food to share! You can bring wine and beer for service at the bartenders table. Invitations with links to register will be sent out to the membership shortly. The cost is $5 a head, and space is limited (Sorry, No refunds). This event is for members (you may invite and register your significant other even if they are not a member) and is not open to the public. You may submit up to 10 of your favorite mushroom photos from the last year, for the slide show. Photos can be submitted to photography@psms.org - and should be received by Saturday, December 8th. This event is hosted by your Board of Trustees. Please send any questions regarding registration to Marian at outreach@psms.org.