Latest PSMS News
FALL "Hildegard Hendrickson ID Clinics" will start up on Monday, October 1st!
Click here
for more info.
Ben Woo Memorial Foray 2018 - Friday October 19 thru Sunday October 21
The Puget Sound Mycological Society has decided to make the Ben Woo Memorial foray an annual event. This year's foray will be held the same location as the last 2 years. The facility is called Black Diamond Camp at Mt. Rainier and is located about 30 miles east of Enumclaw just off Route 410 near the Crystal Mountain ski area turn-off. It is surrounded by magnificent old growth forest with unlimited habitat easily within driving distance and mushrooms just outside your door. But there is no need to drive anywhere with plenty of forest to explore within walking distance of the lodge.
The cost of the event is $180/person. The package includes two nights' accommodations and 5 meals. This is a non-refundable registration fee. Friday night our presenters will be the extraordinarily gifted mycologist Noah Siegel plus author and culinary artist Langdon Cook. Saturday night's speaker will be PSMS's expert mushroom identifier and nice guy Danny Miller. In addition we will hear from the truffle whisperer Alana McGee. Saturday there will be organized full and half day forays.
Foray descriptions and sign-up sheets will be available Friday night after dinner. All-day forays will be provider a sack lunch and will be back by 3:00 pm so those folks can still enjoy the dinner. We will be offering several workshops. Sign up for individual workshops on-line when you register. All registrants must be PSMS members. Click here to register
Featured Content
Spore Prints is the monthly newsletter of PSMS containing announcements of coming events and speakers, plus a variety of tidbits, trivia, recipes, and research developments.
Spore Prints Archive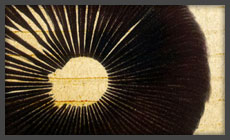 Washington state is divided into numerous federal, state, local and Native American jurisdictions. Learn the proper rules for each jurisdiction.
Harvesting Information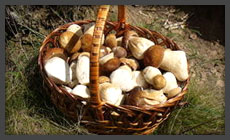 Upcoming Events
Tuesday, Oct. 9, 2018 - 7:30pm
PSMS Monthly Meeting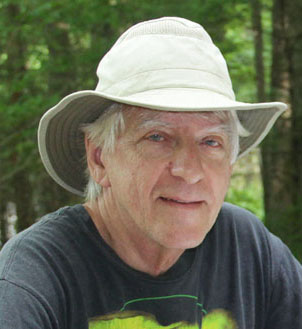 Taylor Lockwood - Tour 2018
Doors open at 6:30 pm at the Center for Urban Horticulture. Come early and bring any mushrooms you want identified!
Taylor Lockwood is an internationally acclaimed nature photographer specializing in beautiful and exotic mushrooms and other fungi from around the world. He has built his image catalogue through many years of world travel. His work has appeared in the National Geographic Magazine, the New York Times, the Washington Post, and many other publications. His photo of a bioluminescent mushroom was the first mushroom photo ever put onto a US postage stamp. Like many other amateur and professional mycologists, Taylor is a pioneer in the discovery and appreciation of mushrooms and other fungi.