Latest PSMS News
SPRING "Hildegard Hendrickson ID Clinics" are now in session!
We hope to see you there!
Click here
for more info.
Mushroom MAYnia coming back to CUH Sunday, May 20th!
Family Fungi Fun! Mushroom MAYnia showcases safe cultivation, hunting and harvesting methods and arts and crafts all created from our fungi friends. Educational and fun for the whole family, including foraging tips, cultivation information, nature walks, mushroom talks, truffle flavored popcorn and fungi crafts! More info here.
$5 per family, $3 per individual. Sunday May 20th, 10am to 4pm at the Center for Urban Horticulture, 3501 NE 41st St, Seattle.
Featured Content
Spore Prints is the monthly newsletter of PSMS containing announcements of coming events and speakers, plus a variety of tidbits, trivia, recipes, and research developments.
Spore Prints Archive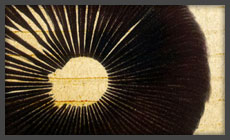 Washington state is divided into numerous federal, state, local and Native American jurisdictions. Learn the proper rules for each jurisdiction.
Harvesting Information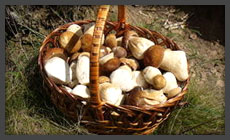 Upcoming Events
Tuesday, June 12, 2018 - 7:30pm
PSMS Monthly Meeting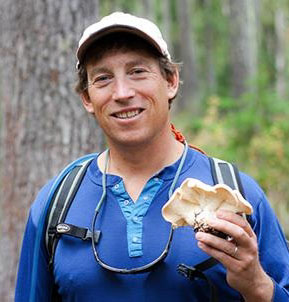 Langdon Cook - Nature's Secret Pantry: Wild Edible Fungi from Patch to Plate
Doors open at 6:30 pm at the Center for Urban Horticulture. Come early and bring any mushrooms you want identified!
Explore the Pacific Northwest's wooded haunts with award-winning author and culinary adventurer Langdon Cook, on a quest to find the region's most sought after wild mushrooms for the table. Langdon will present a year of mushroom hunting in field and kitchen, from spring through winter. Visit patches near and dear to all of us as well as more remote and far-flung regions known only to longtime foragers. Slides of fungi in their habitat and in finished dishes will have you reaching for your boots, baskets, and saute pans. Q&A and book signing to follow.
Langdon Cook is the author of The Mushroom Hunters: On the Trail of an Underground America, winner of the 2014 Pacific Northwest Book Award and described by The Wall Street Journal as a "rollicking narrative... delivering vivid and cinematic scenes on every page." Cook's newest book is Upstream: Searching for Wild Salmon, from River to Table, selected by Amazon as a "Best Book of the Year." His writing appears in numerous publications and has been nominated for a James Beard Award (2016) and a Pushcart Prize. Langdon lives in Seattle with his wife and two children.