Latest PSMS News
Fall "Hildegard Hendrickson ID Clinics" are done for the season.
Thank you to all who participated!
Featured Content
Spore Prints is the monthly newsletter of PSMS containing announcements of coming events and speakers, plus a variety of tidbits, trivia, recipes, and research developments.
Spore Prints Archive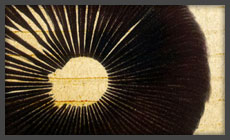 Washington state is divided into numerous federal, state, local and Native American jurisdictions. Learn the proper rules for each jurisdiction.
Harvesting Information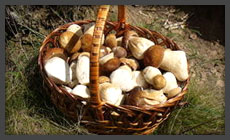 Upcoming Events
Tuesday, Dec. 12, 2017 - 6:30pm doors open
PSMS Holiday Social
It's that time of year again! Please join us on Tuesday, 12th December at the annual PSMS Holiday Extravaganza for great company, door prizes, a fun edible art competition, appetizers and desserts. This year, instead of a full dinner with catered main course, we are asking you to whip out your cookbook and create your favorite holiday finger food, sweet or savory. You can bring wine and beer for service at the bartenders table.
To book your place, please sign up HERE. The cost is $5 a head, and space is limited. This event for members and is not open to the public.
Don't forget to start planning your best edible artwork for submission to the edible art competition (Meringue Mushrooms? Amanita-shaped cupcakes? Buche de Noel?) and lining up your favorite mushroom photos from the last year, for the slide show. Photos can be submitted to photography@psms.org - and should be received by Saturday, 9th December.
This event is hosted by your Board of Trustees.