Latest PSMS News
FALL "Hildegard Hendrickson ID Clinics" are finished for the season. See you next spring!
Click here
for more info.
Featured Content
Spore Prints is the monthly newsletter of PSMS containing announcements of coming events and speakers, plus a variety of tidbits, trivia, recipes, and research developments.
Spore Prints Archive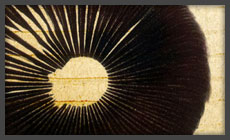 Washington state is divided into numerous federal, state, local and Native American jurisdictions. Learn the proper rules for each jurisdiction.
Harvesting Information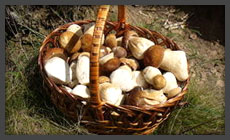 Upcoming Events
Tuesday, Apr. 9, 2019 - 7:30pm
PSMS Monthly Meeting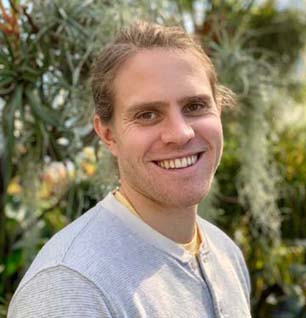 Michael Bradshaw - Assessing the Biodiversity and Epidemiology of Common, Understudied, Pacific Northwest Fungi: An introduction to the Powdery Mildews and their relevance in the Pacific Northwest
Doors open at 6:30 pm at the Center for Urban Horticulture. Come early and bring any mushrooms you want identified!
Powdery mildew is a widely distributed, detrimental disease of vegetables, fruits and ornamental plants. Favorable conditions for the growth of the disease include dense plant growth, low light, and temperatures between 68-80F. Powdery mildews are ascomycetes that are obligate parasites (Braun & Cook 2012) and have been reported to infect over 10,000 plant species (Amano 1986). The Pacific Northwest is one of the hotspots for powdery mildew growth and development with over 150 species (out of the estimated 1000 in the world) reported in this area (Glawe 2004). However, scant research on the powdery mildews has been conducted in the region, and consequently, there are taxonomic and phylogenetic gaps.
Michael Bradshaw completed a Master of Science degree in Plant Science under Sarah Reichard Ph.D. in the School of Environmental and Forest Science at the University of Washington in 2015. Currently he is pursuing his Ph.D. studying fungal pathogens under Patrick Tobin Ph.D. at the UW. Michael has a keen interest in ornamental horticulture where non-native organisms are found to cause substantial economic losses to the industry. Michael's goal is to become a university affiliated garden director or herbarium curator where he will be able to teach while conducting research to provide new information to the mycological and plant pathology community.